Cute Illustrations, trendy customized designs and personalized gifts for babies and children. Be aware of the cuteness overload !
Tuesday, January 13, 2009
I twitt twittermom and Love Approns.
TwitterMom Appron
i twitt Appron
Love Appron
Ti Amo Appron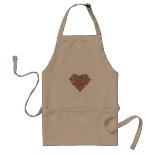 Love Valentine in ManyLanguages Appron
Love Never Fails Appron
Puisque c'est un ordre....😊 https://t.co/xGIOXIRweZ — Fourcade Béatrice (@BeatiteBeatrice) October 30, 2019

The Wednesday Wars Customers Review: After now reading THE WEDNESDAY WARS three times, it remains for me the book of the year and ...

Jakks EyeClops Bionic Eye Say goodbye to normal magnifiers! With the Jakks EyeClops Bionic Eye hand-held device, kids can view everyd...