Cute Illustrations, trendy customized designs and personalized gifts for babies and children. Be aware of the cuteness overload !
Thursday, January 15, 2009
Love Never Fails Valentine Postcard from zazzle
Click on Image for more details.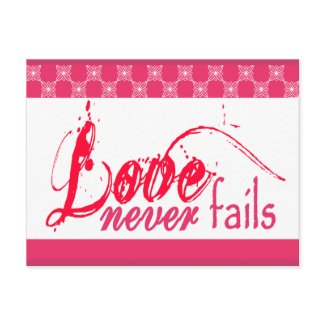 Love Never Fails
by
Woodland Fox Collection Sweet Woodland Fox Baby Gifts and Baby Shower Invites  Perfect for a sweet woodland animal themed show...